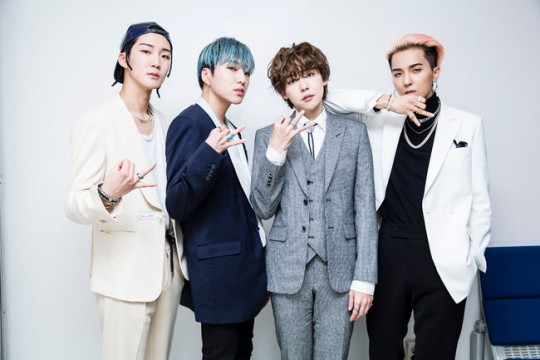 Originally Posted at YGLIFE.
[OSEN=김은애 기자] WINNER will perform at 'Inkigayo'.
On April 8, WINNER will perform their new song 'EVERYDAY' on stage at SBS 'Inkigayo'.
After raising expectations by revealing the MV teaser for the title song 'EVERYDAY' on April 2, they will officially perform the song at 'Inkigayo' as their first comeback performance. The choreography for the song 'EVERYDAY' was created by Kinjaz who previously participated in creating the choreography of iKON's 'LOVE SCENARIO', and choreographers from WINNER's previous hit, 'REALLY REALLY'. The disciplined yet flexible choreography performance is expected to attract the viewers' attention.
In addition, 'Inkigayo' arranged a simple talk-corner with members of WINNER at its mini-corner, "I Need Sense" hosted by MC Minkyu, Jung Chae-yeon, and Song Kang. The corner will entertain the fans by testing WINNER's wits and senses with words that rhyme with WINNER's new song, 'EVERYDAY'.
Along with WINNER, girl-group EXID will also have a comeback performance with the song 'LADY'. 'LADY' is a song in a New Jack Swing genre, which was popular in the 90s, while the song presents EXID's unique identity with its funky rhythm and retro melody. Boy-group Pentagon will also make comeback with their 'nerd' concept, and will perform the title song 'Shine' from their 6th mini-album, 'Positive'.
Furthermore, OH MY GIRL Banhana will make debut with the song 'BANANA ALLERGY MONKEY', while THE BOYZ will make comeback with the song 'Giddy Up'. Groups and artists including WINNER, EXID, UP10TION, Monsta X, Pentagon, NCT127, April, Wanna One, OH MY GIRL BANHANA, SF9, Golden Child, The Boyz, Samuel, Stray Kids, Cheon Danbi, Leciel, and Hyun Sang will perform at 'Inkigayo' on the same day.
SBS 'Inkigayo' will air on April 8, Sunday at 12:10 PM.
2018. 4. 8.